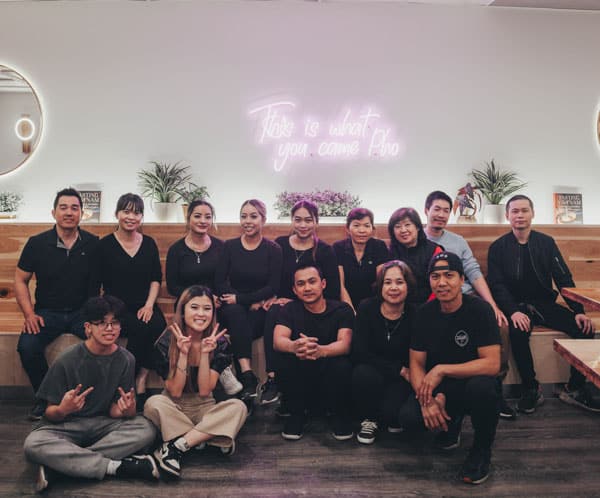 Looking for Servers & Chef!
We're looking for individuals passionate about hospitality and joining an amazing team.
Our ultimate goal is to provide our staff with stability and comfort. Together, we will help each other grow and bring Vietnamese culinary vision to life.
Looking for long-term applicants. Fill in the form and submit your resume if interested. 
Salary
$15–$16 an hour
Gratuity
Available shifts
8 hour shift, must be available for weekends and evenings
Job type
Full-time
Mot To is looking for a new, full-time cook at our production kitchen.
First, a bit about us:
We are a family owned restaurant, we specialize in Vietnamese food with a modern twist.
The ideal candidate:
You're a mature and reliable individual with a love and appreciation of great, local, food.
The environment at Mot To
We empower and trust our team to do the right thing and are passionate about great experiences for our customers. Mot To is a family-run business, and our team is very close knit.
The job responsibilities:
Clean and sanitize dishes, cookware, and utensils
Clean and sanitize food preparation work stations
Assist in the food preparation process by cutting, chopping, slicing, and washing vegetables, meats, and other ingredients
Follow all food health and safety requirements
prepped as needed at all times to meet the business demand
Wash dishes, glassware, flatware, pots, or pans, using dishwashers or by hand.
Maintain kitchen work areas, equipment, or utensils in clean and orderly condition.
Place clean dishes, utensils, or cooking equipment in storage areas
Remove trash.
Sweep or scrub floors.
Assist with putting away food in walk-ins when deliveries come in.
Clean or prepare various foods for cooking or serving.
Prepare foods for cooking or serving.
Receive and store supplies.
Move equipment, supplies or food to required locations
Be able to lift 50lbs
Schedule:
Supplemental pay types: